Colorado State University, C. Wayne McIlwraith Translational Medicine Institute
Kendra Kottmeyer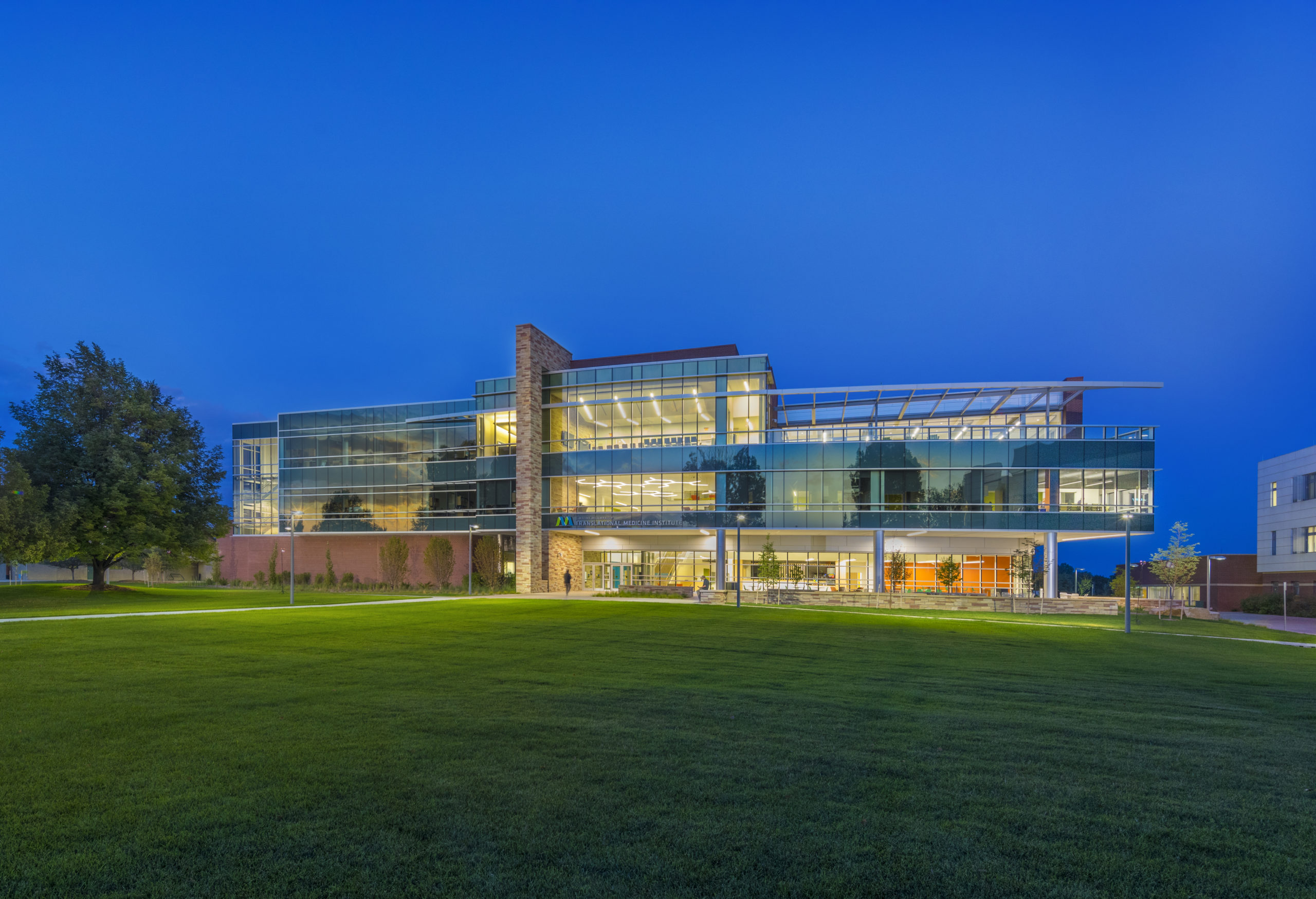 Colorado State University, C. Wayne McIlwraith Translational Medicine Institute
In partnership with Colorado State University (CSU), we completed the new Translational Medicine Institute located on CSU's South Campus. It features a three-story atrium that spans the entire length of the building and provides visual connectivity to many of its interior spaces. The facility houses equine and small animal surgery suites and an extensive array of imaging systems, including an MRI and CT on the first floor.
The first level also contains a large surgical skills laboratory and instructional spaces utilized for training and continuing education. The main floor surgical and equine housing areas were designed in accordance with Animal Welfare Act of 2016 and intensive input by the veterinary and surgical staff.
On the second floor, contemporary research laboratories designed with extensive flexibility house a diverse group of researchers involved in translational medicine. This level also includes over 5,000 square feet of innovation space to foster collaboration among varying research groups.
The third floor contains the executive offices, a large lecture hall, and an extensive gathering space for continuing education and training.
Stats and Results
| | |
| --- | --- |
| Location | Fort Collins, Colorado |
| Square Feet | 130,000 |
| LEED Certification | Silver |
Awards
DBIA Mid-America Region, Merit Award Winner, 2019
ACE Awards, Associated General Contractors of Colorado Best Building Project ​($40M-$70M – General Contractor), 2019