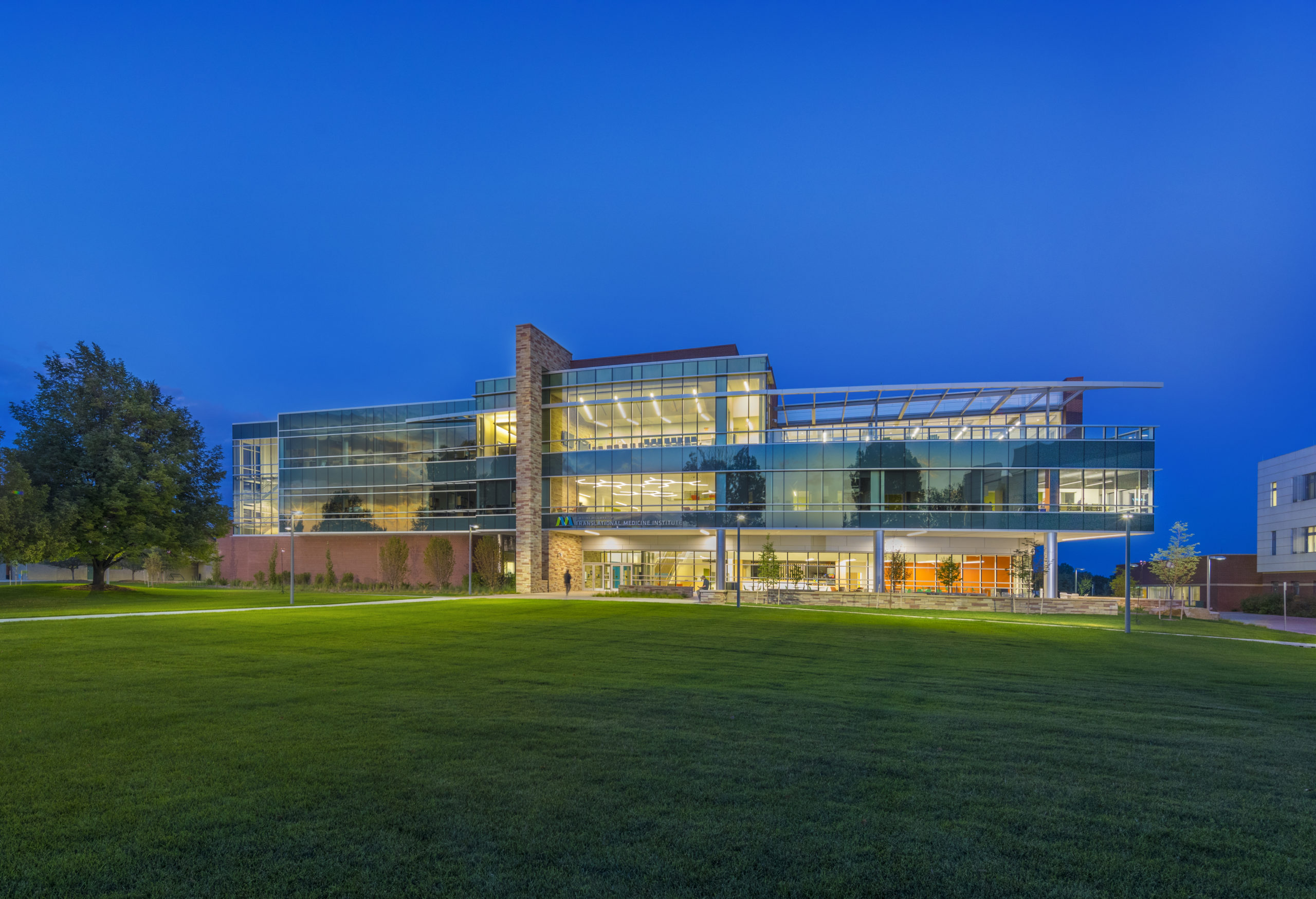 Clark & Enersen has a dedicated team of architects, engineers, and other talented professionals who specialize in the planning and design of science, research, and technology facilities. In 2021, we ranked as the nation's 25th largest Science & Technology Sector AE firm in the Building Design + Construction's Giants 400 Report. We provide a unique and comprehensive design approach across all disciplines, which include architecture, laboratory planning, site planning and design, landscape architecture, interior design, and mechanical, electrical, structural, and civil engineering.
Over the past eight years, we have planned and/or designed more than $5 billion worth science and technology facilities that span academic undergraduate study, health sciences, biomedical research, veterinary and agricultural science, science-related public-private partnerships (P3), government, and private industry.
From the very beginning, partnership has defined us. We're continuing that tradition through our new brand by returning to our original name with a refreshed look.
We help clients achieve their goals through spaces that better their respective communities.
Clark & Enersen is a team of professionals all dedicated to our firm's vision to empower and inspire through partnership in thoughtful design. As a leading multidisciplinary firm, we value diversity of thought and talent — from our architects, interior designers, and landscape architects to our mechanical, electrical, structural, and civil engineers. We forge strong relationships with our clients and work closely with them to complete their vision.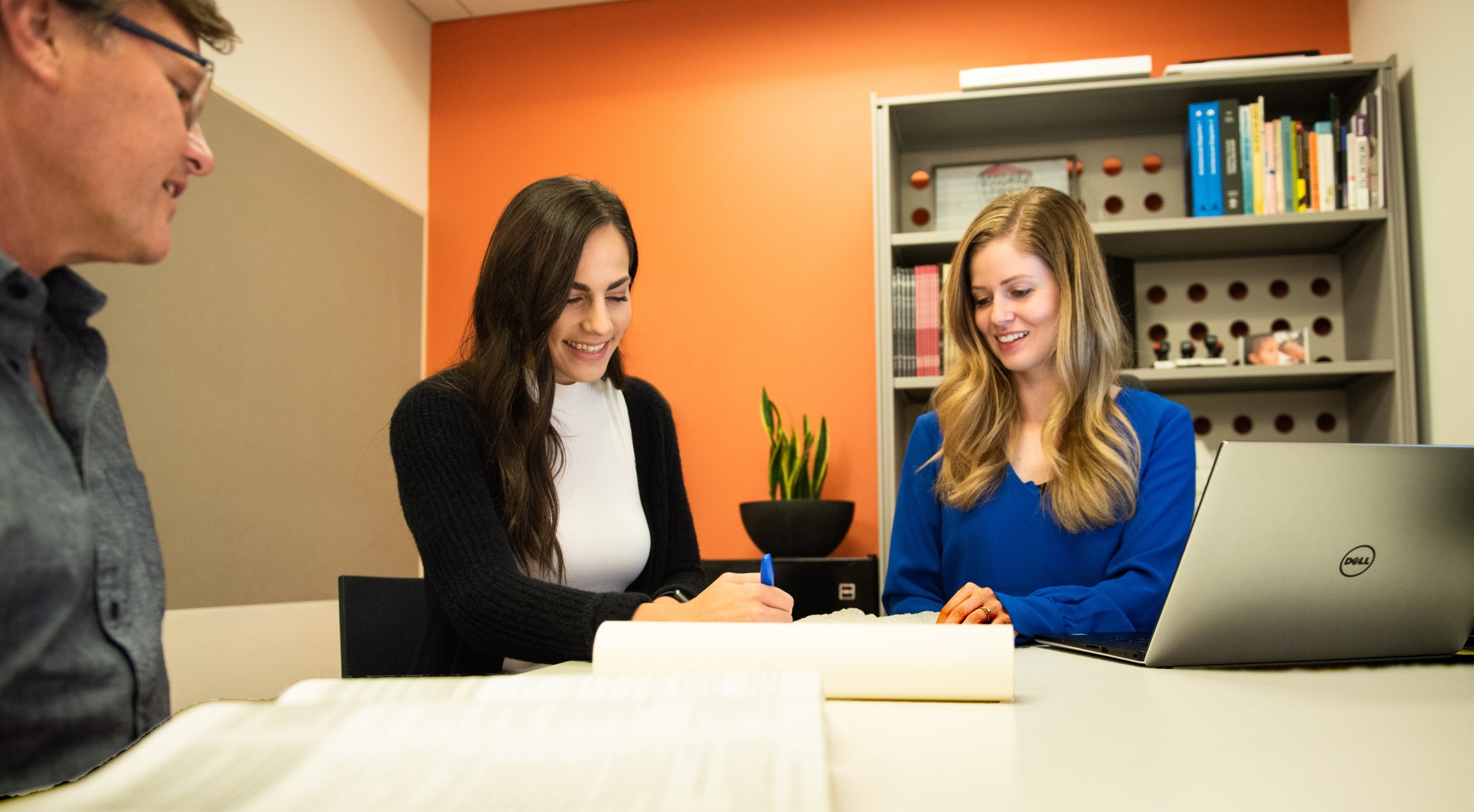 "University of Nebraska Medical Center Chancellor Jeffrey Gold asked the design team to act as 'modern day Gallileos' and chart a new course for education through design and architecture. In part, due to Clark & Enersen's design leadership and integrated design approach, this facility [Davis Global Center] undoubtedly rises to meet that challenge."
– Craig Ellis, Facilities Management & Planning Project Manager
University of Nebraska Medical Center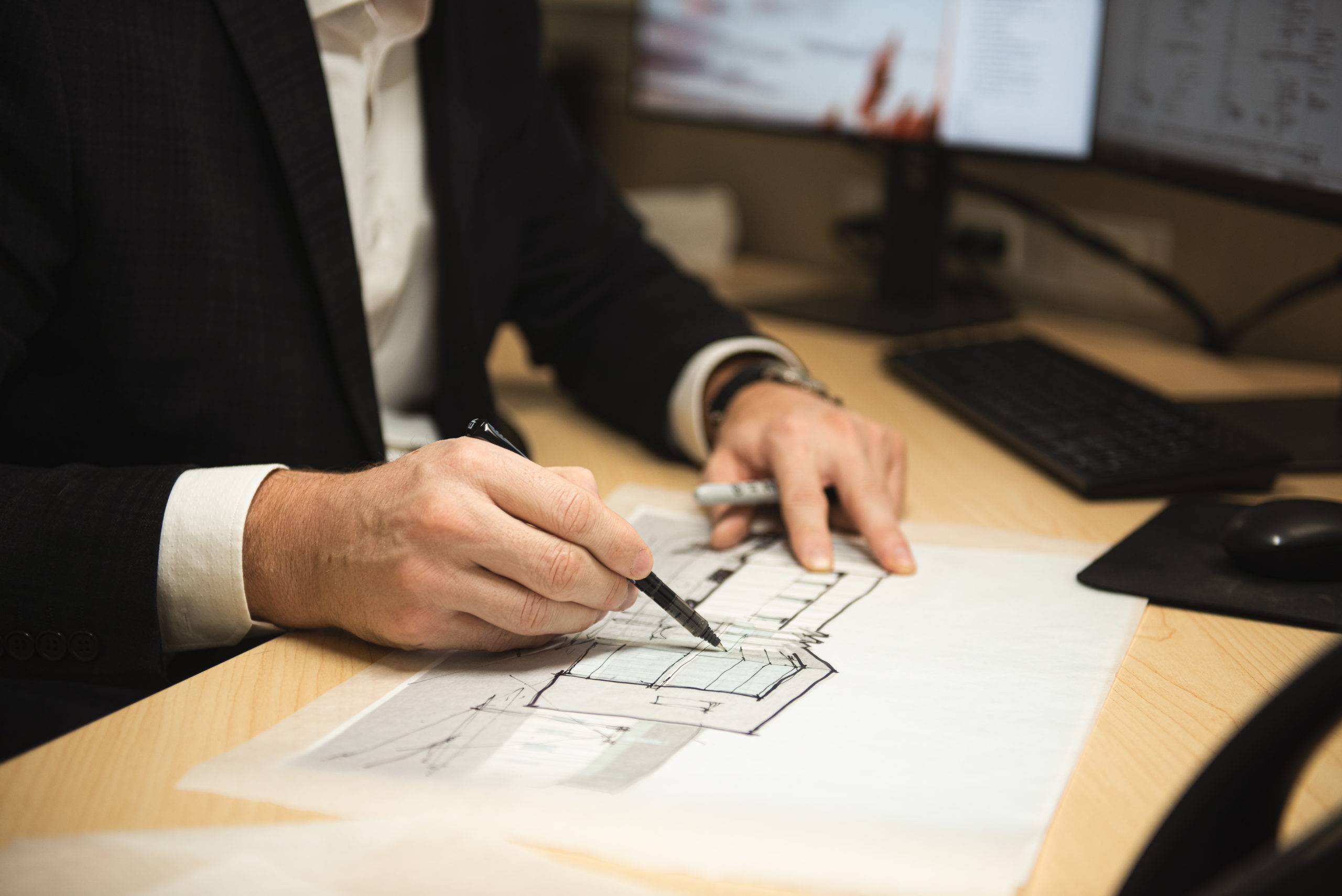 Our work begins with why.
We begin with understanding the vision — however lofty or practical — of what each project will be. Every space, every building, and every landscape carries the opportunity to create change or improve a condition. We will work with you to create measures of success and allow those to shape the outcome of the project.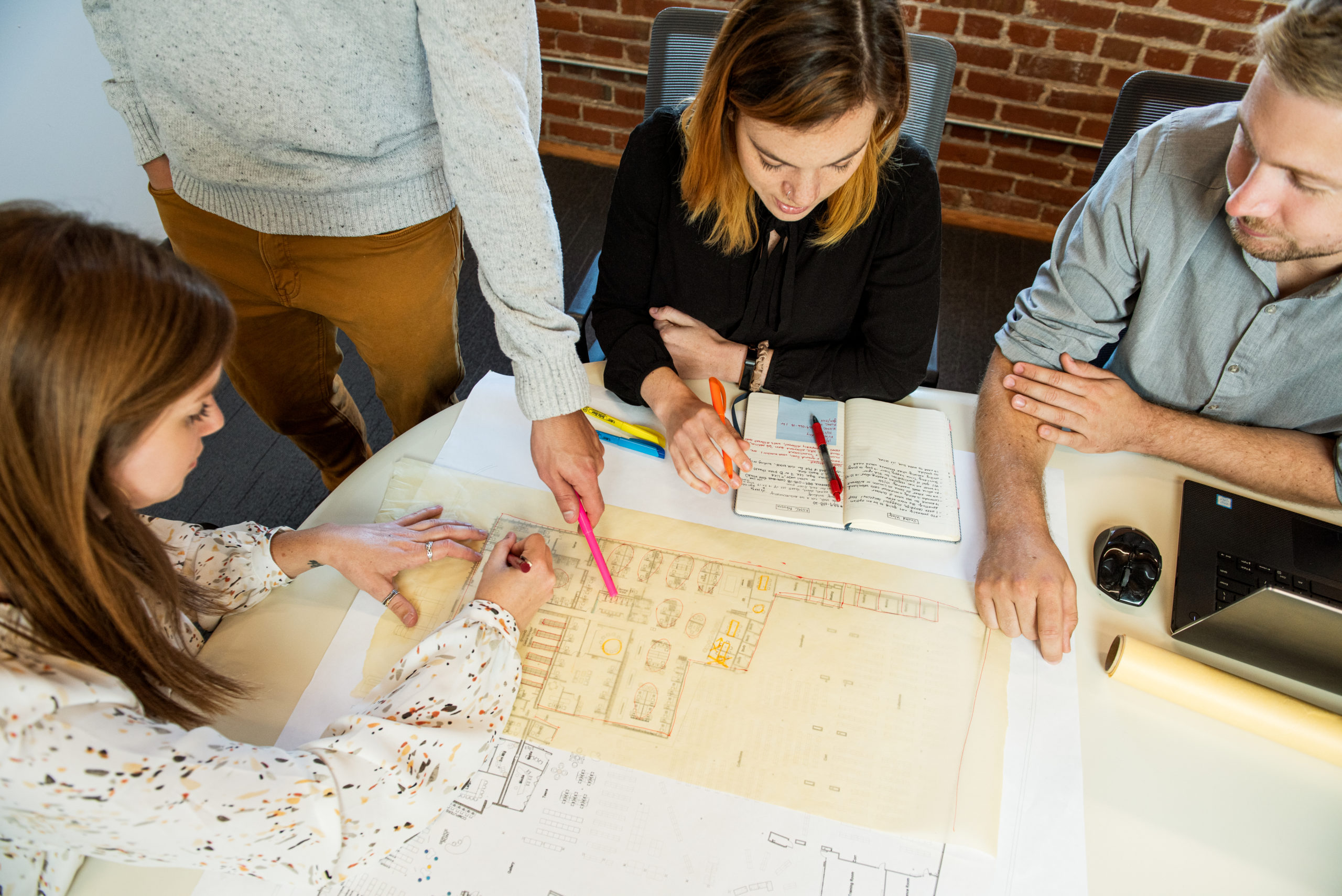 Design is multifaceted.
We believe that design problems should be viewed through four lenses: function, performance, aesthetic, and experience. Our integrated team of architects, engineers, interior designers, and landscape architects brings a multitude of perspectives and deep expertise to each design solution. This allows us to seamlessly consider every facet of a design opportunity, shaping the work into projects that are meaningful and truly transformative.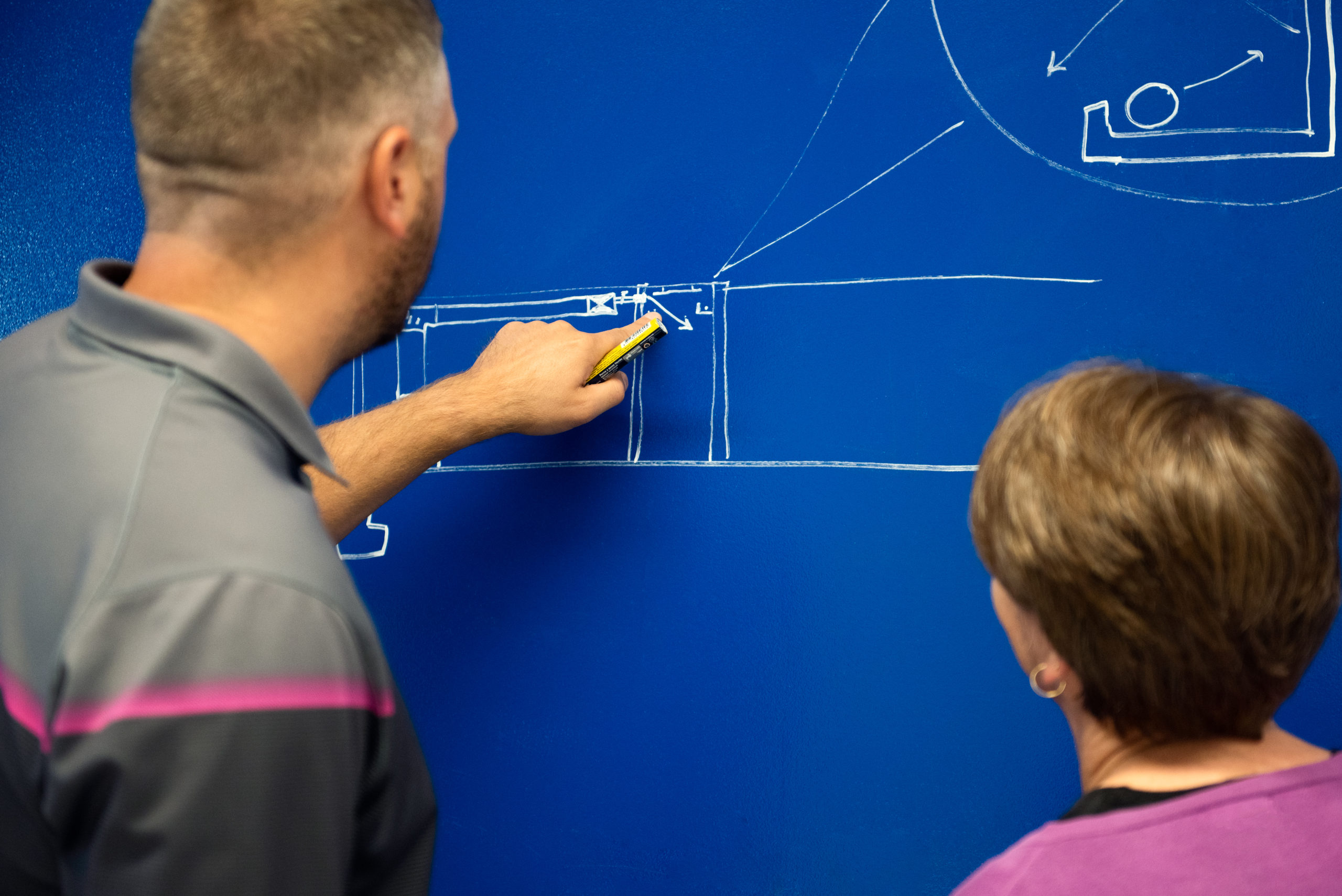 Complexity is our greatest opportunity.
Innovation happens when complex design problems require out-of-the-box thinking. We embrace challenges and constraints, leveraging them toward unique and creative solutions that often become the hallmark of a project. By finding new ways of thinking about form, flow, systems, and envelope, we strive to elevate the built environment alongside our clients.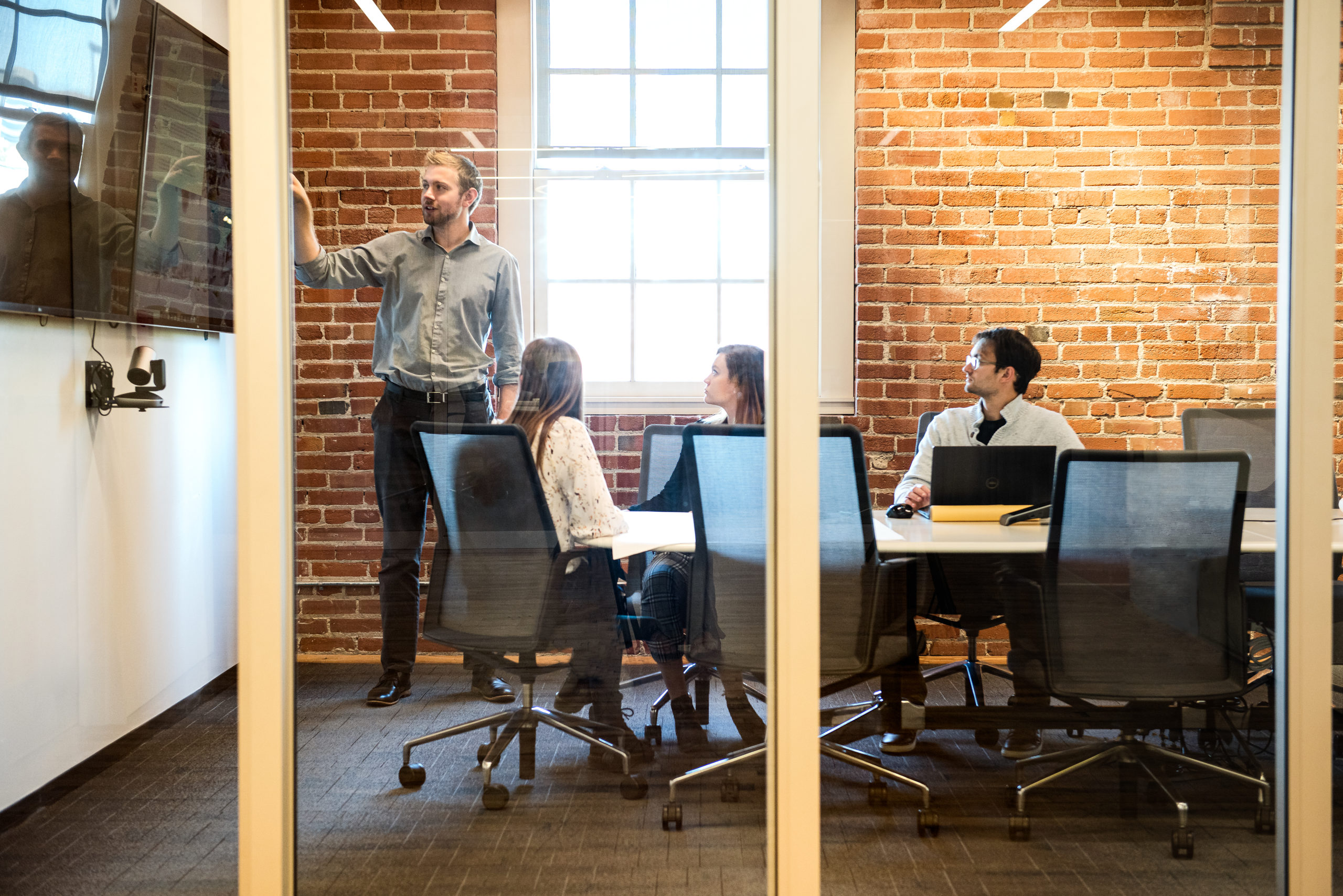 Our process is transparent.
Several of our primary keys to success are the goals, ideas, experience, and partnership of our clients. Each project brings both challenges and tremendous possibilities. We are committed to an open, collaborative design process with our clients that results in well-informed and highly creative design solutions. We incorporate the use of VR, live design, and creative communication tools to make each design process fun and impactful.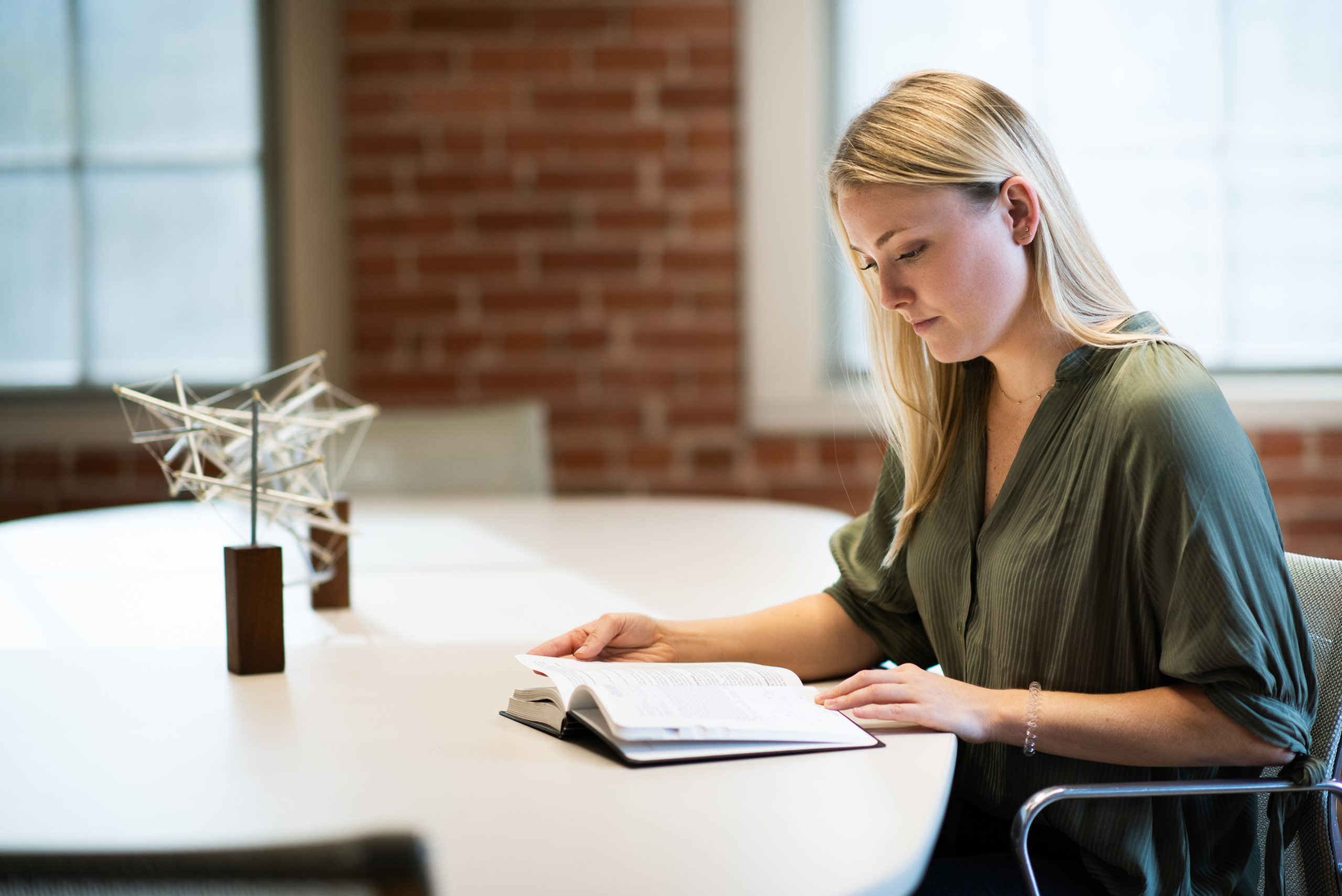 We are learners.
The strength of our expertise lies in a deep-seated intellectual curiosity. We strive to learn — from our clients, each other, and staying ahead of industry trends. In turn, we share that desire for knowledge through conference presentations, white papers, and innovative design solutions. We are on the forefront of thought in our areas of expertise, continually evolving our process toward design excellence.