University of Nebraska Medical Center, Davis Global Center for Advanced Interprofessional Learning
Kristen Ornduff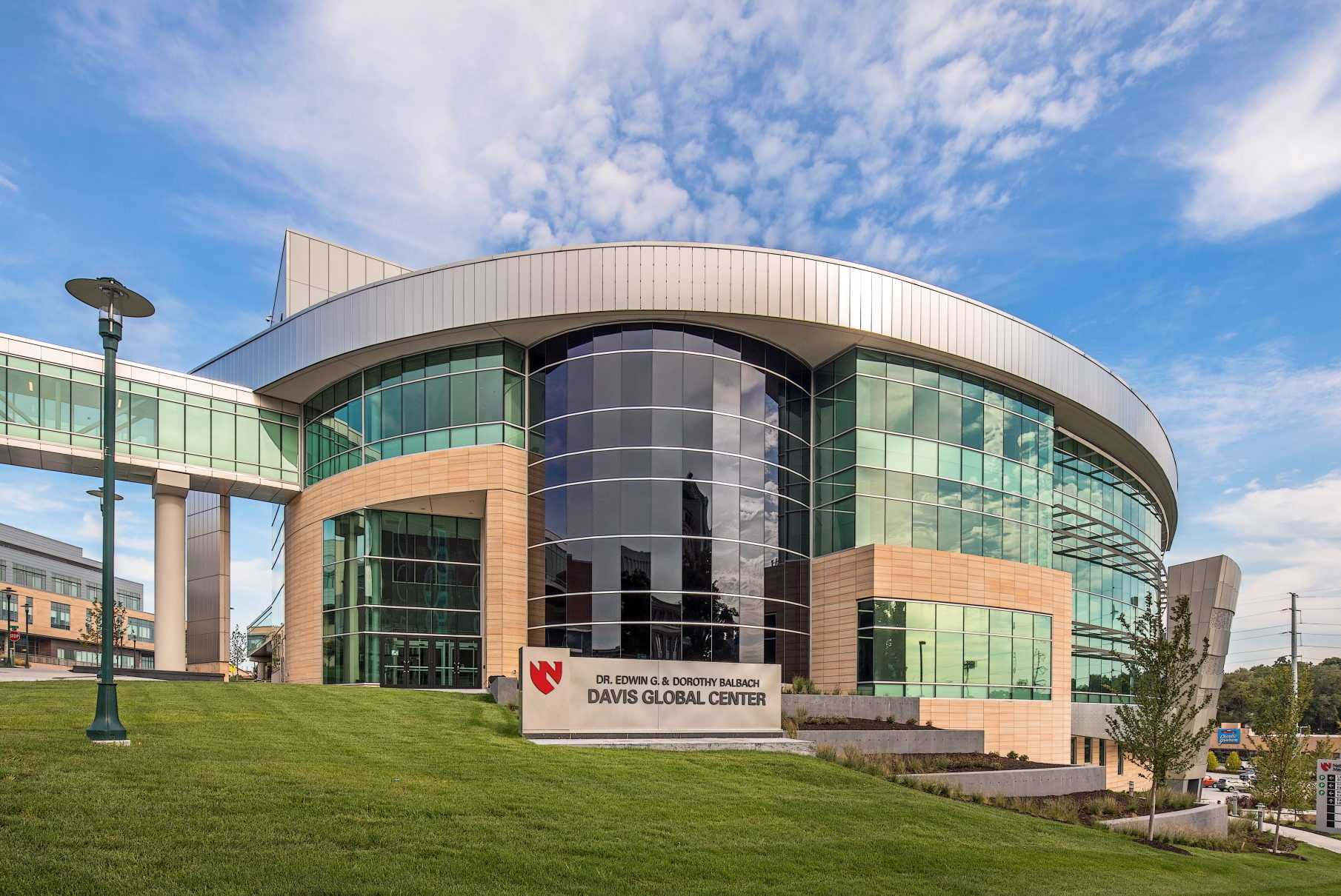 University of Nebraska Medical Center, Davis Global Center for Advanced Interprofessional Learning
Clark & Enersen worked closely with the University of Nebraska Medical Center (UNMC) to create one of the most advanced experiential education and healthcare simulation facilities in the nation. The Davis Global Center for Advanced Interprofessional Learning features cutting-edge technology that allows learners to develop an understanding of real-life conditions and patient care techniques that can lead to better outcomes in healthcare practice.
The five-story building features three floors of active learning environments — one level is dedicated to 3D and immersive virtual reality, another features high-fidelity environments for clinical simulation, and the other is designed for surgical training experiences. Learning environments are designed for a new educational model that shifts from didactic learning to a framework relying on the repetition of hands-on practice and collaborative debrief.
The building acts as a bold gateway for UNMC's campus in Midtown Omaha, introducing a strong new aesthetic while seamlessly fitting into its established context. The building emerges from the side of a hill, with a built-to-last material of stone supporting lighter elements of metal, porcelain panel, and glass. A sweeping metal and glass curve spirals outward from the main entry, ascending up the hill and culminating at a campus-facing atrium. Just beyond this curve is a series of collaborative rooms that are visually showcased and framed by the building form. In this way, the curved form acts as a lens, focusing the view on the hands-on learner, the state-of-the-art facility, and the conclusive paradigm shift in education and how people learn.
Stats and Results
| | |
| --- | --- |
| Location | Omaha, Nebraska |
| Square Feet | 192,000 |
| LEED Certification | Silver |
Videos and Photos Below Courtesy of University of Nebraska Medical Center